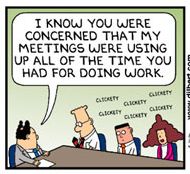 Meetings of the Lewis & Clark Conservation District board of Supervisors are generally held the 2nd Thursday of every month.
We meet in Helena at the USDA Service Center Conference room at 1 p.m. at 790 Colleen Street, Helena MT 59601 September through May. In the summer, we try to get out to other parts of the county:
June-Augusta Youth Center, Augusta Montana, 59410 at 1 p.m.

July-8:30 a.m. at the Dearborn Community Center (the old Dearborn School) on Highway 434 north and west of Wolf Creek.
August-9:30 a.m. in Lincoln Montana, 59639, location to be determined.
The public is always welcome at the Conservation District meetings. For more information contact the office at 406-449-5000 ext. 5 or via email at lccd@mt.net.
Meeting notices are posted on our In the News page prior to each board meeting.
Meeting minutes from the past couple of years:
February 2019-no meeting
November 2018-No meeting
January 2016-No meeting
The Conservation District has minutes clear back to their first organizational meeting in June of 1948, but not all are electronic. If you are looking for minutes from a specific meeting, we can help you, but please give us some notice.